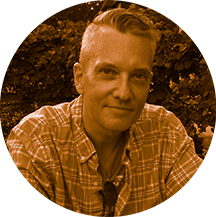 Hi, my name is Henry Myka and I'm a contract graphic design consultant and art director in the Chicagoland area. I specialize in fresh visual thinking. For branding, identities, marketing materials, print collateral, web content and advertising. I believe in creativity without boundaries, but only when it  works to achieve the intended marketing goal.
Marketing as a whole has changed so significantly in the past ten years that creating a distinctive, memorable image or message for a company has become a bigger challenge every day. That's where I come in. I've been a design consultant for over twenty years, providing smart creative solutions for companies of all sizes. In addition to having a natural design sense, I'm committed to making the very most of a client's time and marketing dollars.
When I'm not imagining, designing and creating things on my clients' behalf, you can find me on a bike, camping with the scouts or planning my next fly fishing trip.
Contact me if you'd like to work together on your next project.